Focus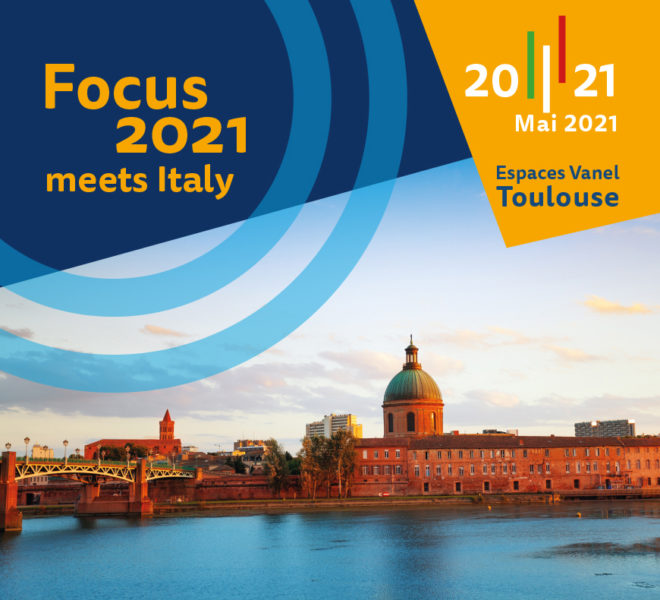 FOCUS meets Italy
Optimising our onco-urological treatments
Espace Vanel
1 Allée Jacques Chaban-Delmas
Toulouse
31500
France
Registration deadline :
closed registration
Day 1 : May 20, 2021
12:30 a.m.: Welcome lunch and visit of the stands
1:45 p.m.: Introduction of the Congress: a word from the presidents – L. Albiges, A. Briganti
2:00 p.m.: RetroPeritoneum Session
Moderators: C. Chevreau, N. Mottet
• De-escalation of treatments: Can long-term side effects be limited?
– PET-guided strategies in seminoma – Y. Loriot
– Modified curage in NSGCTs – X. Durand
• Retroperitoneal sarcomas: What treatment in 2020? D. Tzanis
2:55 p.m.: PROSTATE Session
Moderators: A. Bossi, F. Bladou, I. Latorzeff, A. De la Taille
• Is there still a place for systematized biopsies in the era of MRI? R. Mathieu
• How to limit the risk of urinary incontinence after total prostatectomy? A. Larchet
• From localized stage to metastasis: what new therapeutic combinations? With the support of Janssen laboratory
1. What systemic treatments should be combined with local treatment? S. Supiot
2. Metastatic relapses after local treatment: how to choose between treatment targeting metastasis, systemic treatment or both? S. Chowdhury
• Surgical treatment of high-risk prostate cancer: how to manage multimodal treatment in 2020? Adjuvant – A. Bossi vs. Salvage – A. Briganti
4:30 p.m.: Coffee break and visit of the stands
4:50 p.m.: BREAKING NEWS : Integrating genomics in the management of our prostate cancer patients With the support of MSD and Astra Zaneca laboratories
• What is the role of the pathologist in therapeutic and diagnostic management? Y. Allory
• What place for targeted treatments in 2020, what tolerance data and what quality of life? G. Roubaud
5:20 p.m.: MUST READ ARTICLE OF THE YEAR
Moderator: L. Albiges
Speaker: Mr. Moschini
5:40 p.m.: European Corner, CC-AFU/YAU-EAU Joint session
Residual Disease after surgery: how to manage?
Moderators : A. Necchi, A. Briganti, N. Mottet , M. Roupret
• Prostate cancer: How to deal with a detectable PSA ? G. Gandaglia
• Muscle invasive bladder cancer – M. Moschini
• Kidney cancer – U. Capitanio
6:30 p.m.: Therapeutic advances in the management of kidney cancer and urothelial tumors in 2020 With the support of MSD laboratory
Moderator: C. Chevreau
– 1st part: Kidney cancer in 2020: from localized disease to metastatic management – I. Ouzaid, C. Thibault
– 2nd part: Bladder cancer: from NMIBC to metastatic management: what options in 2020 – E. Xylinas, Y. Loriot
8:30 p.m.: Congress Dinner
Day 2 : May 21, 2021
8:30 a.m.: Joint Session YAU-EAU / GETUG / CCAFU / SIU
Management of Histologic Variants in Genito Urinary Tumors – Interactive cases discussion – Interactive voting
Panel moderators: C. Sternberg, Y. Allory , MO. Timsit, U. Capitanio
• Histologic variants of muscle invasive bladder cancer: impact on treatment approaches – C. Thibault
• Type 2 papillary renal cell carcinoma: from partial surgery to systemic treatment – FX. Nouhaud
9:30 a.m.: HEALTH SPORT SESSION With the support of IPSEN laboratories
Moderator: Mr. Soulie
Speakers : J. Galfione, R. Krzentowski
10:15 a.m.: Coffee Break and visit of the stands
10:35 a.m.: Hormonosensitive prostate cancer VERSUS resistant to castration: 2 distinct diseases or 2 aspects of a continuum? With the support of ASTELLAS laboratory
Moderator: L. Albiges
Speakers: A. Briganti, D. Borchielini, S. Vincendreau
11:25 a.m.: BLADDER / UROTHELIAL SESSION
Moderators: G. Gravis, R. Gaston, J. Walz
• Perioperative chemotherapy in upper extremity tumors: In the era of POUT – C. Thibault
• Immuno competence: state of the art – Mr Ayyoub
12:00 a.m.: Lunch and visit of the stands
1:30 p.m.: BLADDER / UROTHELIAL SESSION (Continued)
• Perioperative chemotherapy: why? Who? What is it? When? C. Sternberg
• Perioperative immunotherapy: why? Who? What is it? When? A. Necchi
• Cystectomy and curage: how to improve functional results? R. Gaston
2:30 p.m.: KIDNEY SESSION With the support of BMS laboratories
Moderators: L. Albiges, K. Bensalah, S. Supiot
• News in the medical treatment of advanced kidney cancer
With the support of BMS laboratories
Moderator: U.Capitanio
1. Management of metastatic kidney cancer in 2020 – L. Mourey
2. What criteria for choosing therapeutic combinations in advanced kidney cancer? Y. Vano
3. Nephrectomy and systemic treatments – G. Pignot
• Image-guided nephrectomy: for or against? JC. Bernard, K. Bensalah
• Neo-adjuvant and adjuvant treatments for localised kidney cancers: state of the art in 2020 – U. Capitanio
• Treatment of oligo-metastatic disease: radiotherapy of metastases with or without immunotherapy – P. Graff
4:35 p.m.: Closing of the Congress
Key messages, a word from the Presidents L. Albiges, A. Briganti, and Congress 2021
Speakers
Laurence ALBIGES
Yves ALLORY
Maha AYYOUB
Jean-Baptiste BEAUVAL
Karim BENSALAH
Jean-Christophe BERNHARD
Franck BLADOU
Delphine BORCHIELINI
Alberto BOSSI
Alberto BRIGANTI
Umberto CAPITANIO
Christine CHEVREAU
Simon CHOWDHURY
Alexandre DE LA TAILLE
Xavier DURAND
Jean GALFIONE
Giorgio GANDAGLIA
Richard GASTON
Pierre GRAFF
Roland KRENTOWSKI
Alessandro LARCHER
Igor LATORZEFF
Yohann LORIOT
Romain MATHIEU
Marco MOSCHINI
Nicolas MOTTET
Loïc MOUREY
Andréa NECCHI
François-Xavier NOUHAUD
Idir OUZAID
Géraldine PIGNOT
Guillaume PLOUSSARD
Damien POUESSEL
Guilhem ROUBAUD
Mathieu ROUMIGUIE
Morgan ROUPRET
Paul SARGOS
Michel SOULIE
Stéphane SUPIOT
Constance THIBAULT
Dimitri TZANIS
Yann VANO
Sébastien VINCENDEAU
Jochen WALZ
Evanguelos XYLINAS
Organisation
Presidency
Laurence ALBIGES
Alberto BRIGANTI
Organising Committee
Géraldine PIGNOT
Jean-Baptiste BEAUVAL
Guillaume PLOUSSARD
Damien POUESSEL
Mathieu ROUMIGUIE
Paul SARGOS
Partner laboratories
AVF BIOMEDICAL
SANOFI
PIERRE FABRE
INTUITIVE
SANOFI GENZYME
PFIZER
Support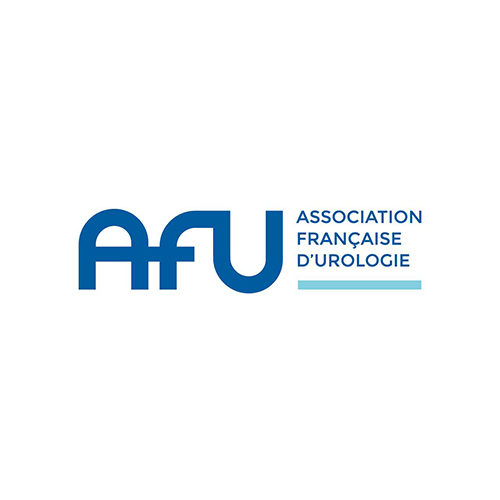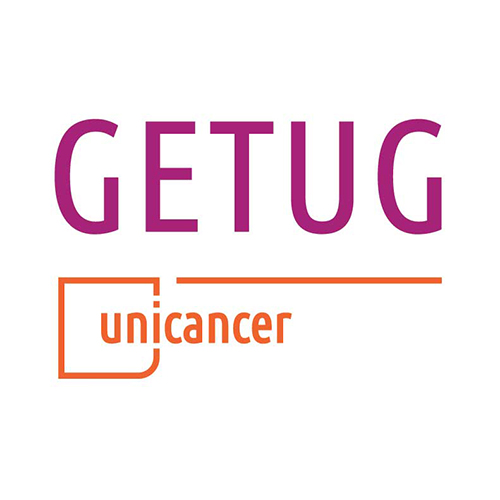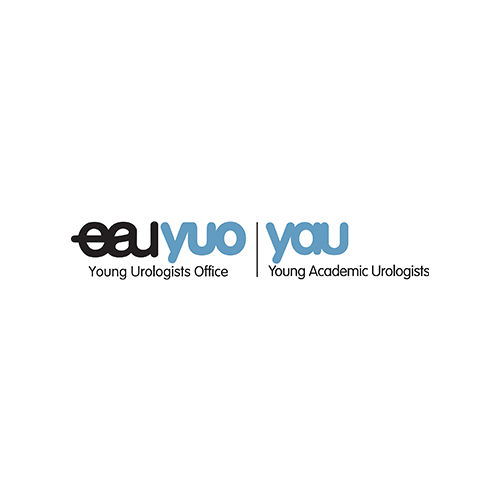 Venue
ESPACES VANEL
1 Allée Jacques Chaban-Delmas
31500 Toulouse
Access
Marengo car park : private car park with 400 spaces in the basement, accessible from 7a.m. to 11p.m. (exit possible 24 hours a day)
Underground : line A, Marengo SNCF station
Train station : direction underground station Marengo, exit Médiathèque by the escalator
Bus : lines 14 and 22
Airport : airport shuttle 20 minutes (Matabiau Bus Station terminus)
Plan
Registration
> Registration contact
Mme Solène Barriat
> Registration validation
Online registration: each participant will receive confirmation of registration and payment by email.
> Terms of cancellation
Cancellations must be made in writing to Espace Canal Événements – 7 rue Vieille 45100 Orléans.
Before April 23, 2021: refund of sums received, minus 25% for management fees. After this date, no refund will be made.